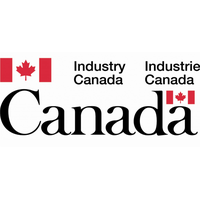 Industry Canada Program Description
The Youth Internship (YI) Program helps Canada create jobs and generates other social, educational and economic benefits associated with the expanded use of Information and Communication Technologies (ICT). YI is integral to the Canada Youth Employment Strategy; pairing ICT-related not-for-profit organizations and job opportunities for over 1,000 young Canadians each year. The overall objective of the YI Program is to provide Canadian youth with experience and capabilities related to the application of ICT, thereby making them more productive and competitive in a digital and knowledge-based economy and more successful in the job market.
One of Industry Canada's objectives is to promote economic and regional development by ensuring competitive industry and sustainable communities. YI activities contribute directly to achieving this objective by increasing the employability, skills and competencies in ICT among youth in Canada.
INTERN HOST ORGANIZATION (IHO) REQUIREMENTS
Provide interns with the necessary ICT equipment, workplace, workplace-related training and mentoring to fulfill their internship duties and obligations;
• Open, fair and transparent hiring process;
• Provide appropriate administrative support and have capacity to train, orient and mentor the intern to enhance and maximize their experience;
• Will support the Interns in the development and implementation of work activities to provide them with meaningful ICT work related to their professional future;
• Will expose the Interns to other related work assignments such as marketing, finance and administration in order to broaden the Interns' work experience, as the case may be;
It is a great opportunity for your organization and the youth intern. Visit www.capyi.ca for detailed information on youth streams and eligibility.
---