Board of Directors
Currently ICS is accepting expressions of interest to sit on our Board. Please contact us to submit your letters of interest.
The following are members of our community who guide Innovation Central Society.
Sean Simmons - CHAIR
Sean Simmons is Founder and President of Goldstream Publishing Inc., based in Prince George, BC, Canada. His company has been publishing recreational maps since 1999 through the website www.AnglersAtlas.com and as print products (magazines and newspapers). The company has recently expanded the scope of its business with the development of a new mobile mapping technology, called Map Jungle. It is being first applied in the tourism sector as a way to help travellers navigate through their journey. The technology is also being explored as a way to improve productivity in the GIS workflow and reduce costs in the resource sector. Sean earned a BA in economics from University of Western Ontario in 1993, then did two years of undergraduate biology at the University of Victoria before moving onto a Masters program. He received a Masters of Environmental Science from the Univsersity of Northern BC in 1997, studying the sinks and sources of phosphorus in Tabor Lake, with implications for management and remediation.
Will Cadell - Vice Chair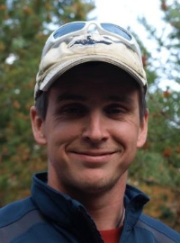 Will has roamed mountainous places for many years, that's probably why he is obsessive about mapping. He has worked with geospatial data in academia, local government, natural resources and now he is building geoweb technology for the tech sector. Will moved from Scotland to Northern British Columbia in 2005 in search of adventure and the big wilderness, he found both. In addition to the landscape and skiing deep powder he discovered an interest in open source web technology. This interest has led him to present at various conferences, build some fun technology and ultimately create sparkgeo. Will has a Bachelor of Engineering and a Master of Science in Environmental Remote Sensing, both from Aberdeen University (Scotland). Sparkgeo is now 2 years old and we have worked with life360, mapmyfitness as well as various lesser known web applications.
Presently his number one interest is in placespeak.com, where Will is the "Chief Geographic Officer", CGeO. PlaceSpeak is an online public consultation platform, bringing democracy to a computer near you!
Click here for more information on Sparkgeo.
Renata King
Renata King represents Northern Development Initiative Trust on the Innovation Central Society board. In her capacity as Director, Business Development she brings over 20 years of business and economic development experience to the North. She started her career in Toronto with the Hudson Bay Company moving through a number of management positions until she took over as General Manager of the Toronto Distribution Center – the first female executive in distribution in the company's 325 year history. After moving her young family to BC in 1994, Renata became the Executive Director, Economic Development for the North Okanagan region. In 2000, Renata joined the Business Development Bank of Canada and spent ten years consulting to hundreds of small and medium sized business throughout BC and Western Canada. She was BDC's Vice President, Consulting Western Region from 2006 – 2010. Renata joined the team at Northern Development in Prince George in 2011.
When not working, Renata is poolside cheering on her daughter, an Olympian and member of Team Canada's national swim team. Renata is also a yoga enthusiast and has survived the Grouse Grind.
Click here for more information on the Northern Development Initiative trust.
John Kason
As a full service investment advisor with Global Securities, John has lived in Prince George for over 20 years as an active member of the community as a mentor and educator. His involvement with Junior Achievement includes semi-annual week long financial training for School District 57. Mr. Kason has conducted extensive "retirement preparation" seminars for Canfor, Mackenzie division, multiple classes for the College of New Caledonia in areas of retirement planning, investment planning, and financial awareness for the Prince George Cougars. With CNC John has provided economic development and entrepreneurial training in Prince George and in the Russian Far East.
Click here for more information on John.
Heading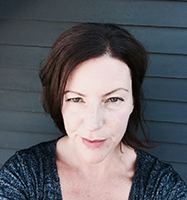 Kate Armstrong is the Director of Living Labs at Emily Carr University of Art + Design, a research lab that creates applied projects and partnerships that investigate the unique contribution that art and design can make to innovation and community building.
As a curator she has 15 years experience producing exhibitions, events and publications in contemporary art and technology in Vancouver and internationally. She founded Upgrade Vancouver as part of an international network of art and technology organizations in 30 cities, was a founder of the Goethe Satellite, an initiative of the Goethe Institut that produced ten exhibitions in Vancouver between 2011-2013, and is past acting Executive Director and President of the board of the Western Front (2007-2014). Armstrong participates in the activities of a range of organizations including serving on the founding board of BC Artscape, the Inspiration Lab Advisory Council for the Vancouver Public Library and acting on juries for SIGGRAPH, the Canada Council for the Arts, and Creative BC. Armstrong is an Artistic Director of the 21st International Symposium on Electronic Art (ISEA), which will partner with 15 galleries and organizations to present the work of over 150 artists in Vancouver in 2015.
Alex Aravind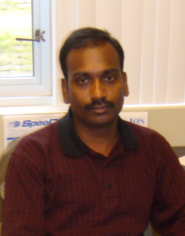 Alex Aravind is a Professor in the Department of Computer Science at the University of Northern British Columbia (UNBC), Canada. Alex has co-authored a book on Operating Systems, published by Pearson Education, and has published more than 50 research articles in leading journals and conferences. A research contribution of Alex has been recognised as one of the major research results in concurrent programming in the last 30 years. He also actively collaborates with local industries through MITACS and NSERC Engage Grants. Alex has won three UNBC University Achievement Awards; one for Excellence in Teaching (in 2012), one for Excellence in Research (in 2013), and one for Excellence in Mentorship (2015).
George Stedeford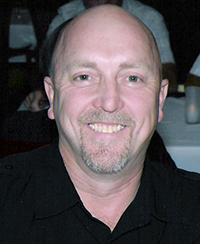 George Stedeford is married with three children and six grandchildren. He is a Certified General Accountant and has extensive experience in both finance and operations. George has been involved in both the Forest and Bioenergy Industries in British Columbia as well as the Environmental arena and most recently in highways maintenance. He has been a member on a number of Provincial industry committees as well as the Canadian Standards Association; President of the Prince George Air Improvement Roundtable and the Mackenzie Chamber of Commerce and was the 2013/14 President of the Rotary Club of Prince George. He is an active member of the community and a proud Rotarian.
Upcoming Events

Join us at the Hubspace